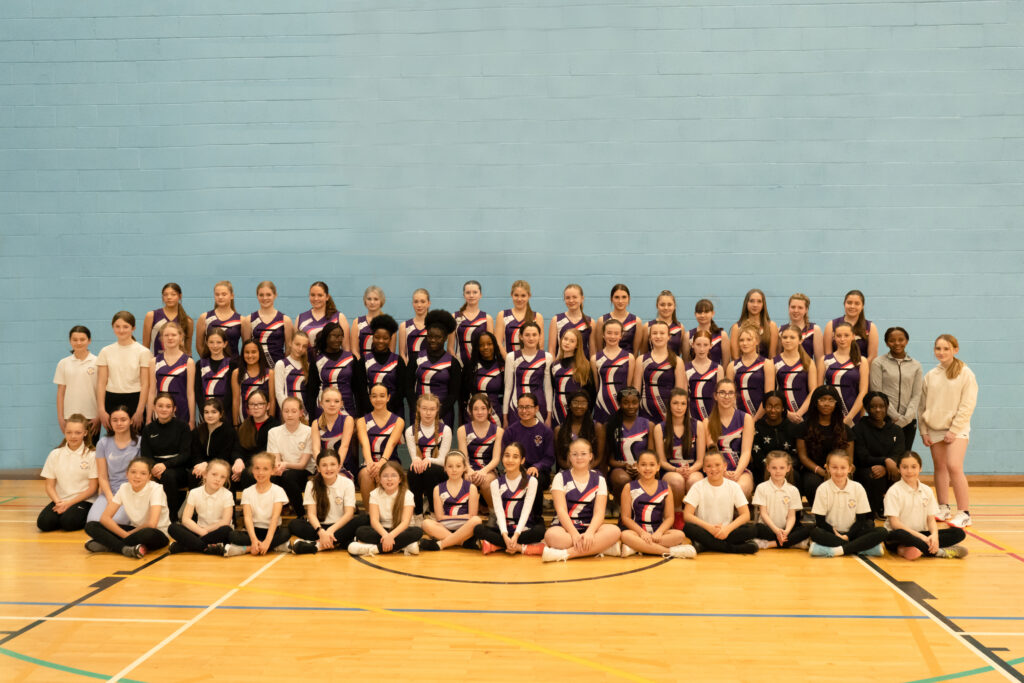 Crosskeys have a thriving junior section in which athletes are encouraged to learn and love the game within a challenging performance environment. It is our passion to allow young players to be able to play, access and love the game no matter their ability, financial status or age.
We have two pathways available to junior athletes to help them to excel in Netball. Our Performance Pathway consists of A and B squads in each age group with the focus on competition and achieving excellence with our Level 2 and 3 coaches. Athletes in this pathway will expect to train and play matches regularly within local and national leagues and will be eligible to progress to our U16 and U14 Regional Squad Development Programme.
Our Development Pathway allows players not selected for performance squads to progress and develop their skills and understanding of the game in a fun, supportive training environment. Players will expect to train once a week; within these sessions they will access match play supported by our coaches.
Our junior club strives to run open camps twice a year to help improve provision and access to netball within Harlow and the surrounding area. Giving young athletes an opportunity to experience what it is like to be part of Crosskeys Netball Club.
Training Times and Locations
WEDNESDAY EVENING
Mark Hall Sports Centre, Harlow – Indoor Training
5.00 – 6.00 PM – Years 3-6 Primary Development
5.00 – 6.00 PM – Year 9 Development
6.00 – 7.00 PM – Year 8 and 9 Pathway
7.00 – 8.00 PM – Years 10 and 11 Pathway
THURSDAY EVENING
Herts and Essex Sports Centre, Bishops Stortford – Indoor & Outdoor Training
4.30 – 5.30 PM – Years 3-5 Pathway
5.00 – 6.00 PM – Year 5-6 Pathway
6.00 – 7.00 PM – Year 7 Pathway
6.00 – 7.00 PM – Year 8 Development
Want to join our Juniors?
If you would like to join our junior club, please complete the contact form below. providing as much information about the athletes current playing standard as possible.
If you have a more general enquiry, please use the form on our contact page